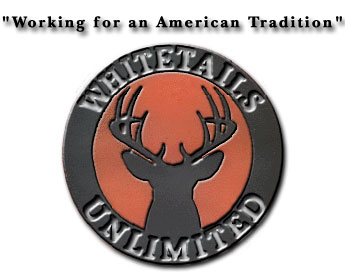 Over the past decade, Whitetails Unlimited, Inc. (WTU) has built a history based upon dedication toward conservation measures designed for our wildlife resources, including the most popular big game animal in the United States--the white-tailed deer.

WTU has developed strategies and implemented programs which have sustained traditional values and promoted the philosophy that wildlife is a cherished resource. Our belief is that future programs must continue to be fostered to ensure that the delicate balance between nature and man is maintained.

WTU's Mission Statement provides direction toward the areas which will be emphasized to meet our organizational goals.
Mission Statement
Whitetails Unlimited, Inc.'s purpose is to raise funds in support of:

1. Educational programs
2. Habitat conservation; and
3. Preservation of the hunting tradition for the direct benefit of the white-tailed deer and other wildlife.

Goal I

A national educational campaign designed to address and instill in the general public, with emphasis on youth, a basic understanding of practical conservation measures.

Goal II

Promote the acquistion, restoration, and management of wildlife habitat.

Goal III

Preserve the hunting tradition for future generations.
* John Bloomer, President
* Ernie Ostrander, Vice-President
* William Nelson, Secretary
* Mike Zeh, Treasurer

For more information on joining Whitetails Unlimited, please call John Bloomer at (518) 875-6288 or e-mail him at bowman@superior.net.

Whitetails Unlimited, Inc. National Web Site